Aggregate, store, and manage logs faster
Fast setup with minimal effort

Deploy a resilient, enterprise-wide logging solution typically in a matter of minutes.

Effortless scaling

Log as much as you want to without worrying about capacity or performance.

Powerful tools and integrations

Leverage powerful tools and third-party integrations to make the most of your logs.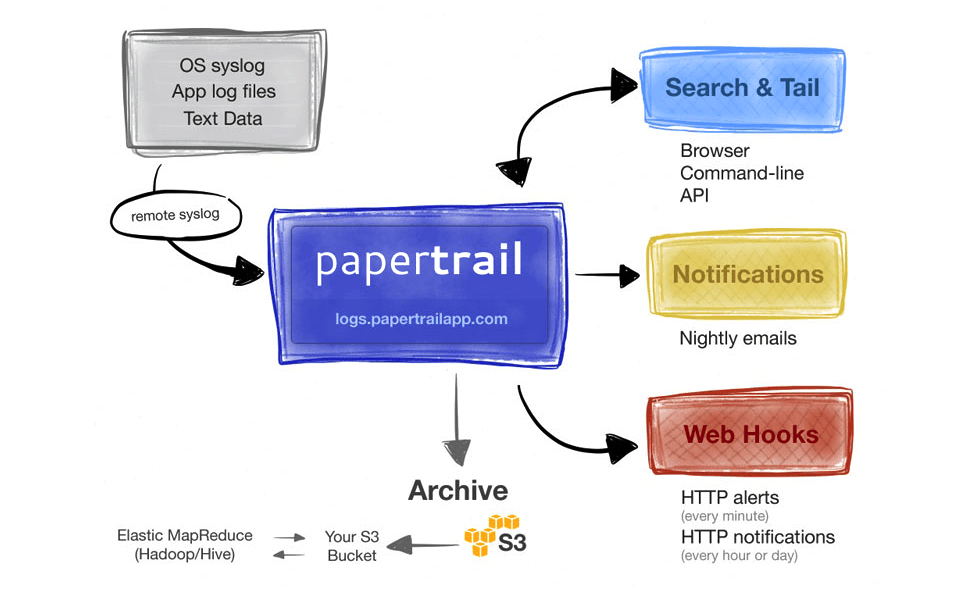 Here's how Papertrail helps...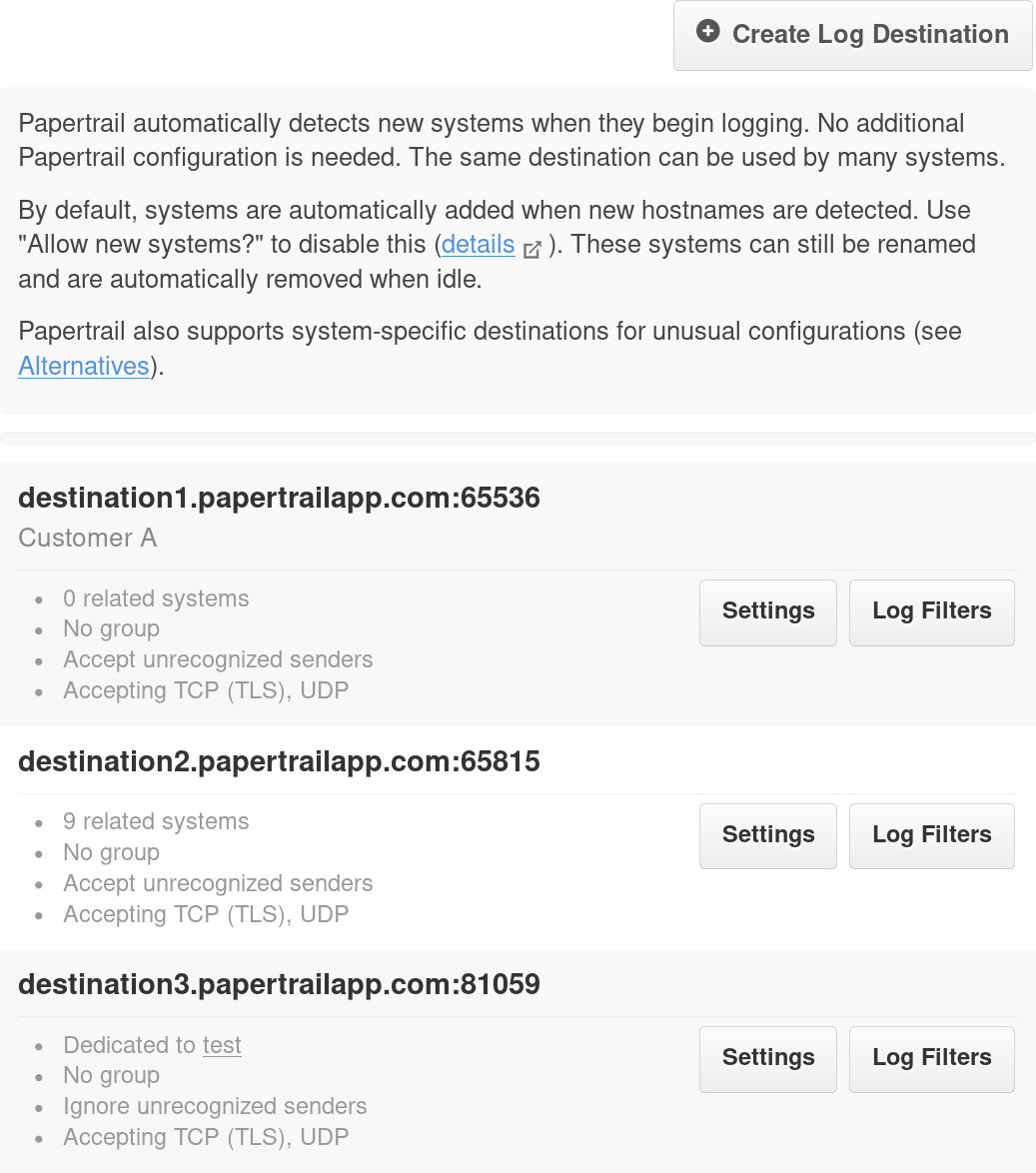 Fast setup with minimal effort
Logging as a service means not having to install and maintain your own collectors, endpoints, and management tools. The Papertrail™ solution provides everything you need to start managing your logs typically in just a few minutes. Simply forward your logs to Papertrail and watch as Papertrail parses, analyzes, and stores each event in real-time. Papertrail works with any logging framework that supports the syslog protocol.
Effortless scaling
Logging services should never affect the performance of your application or infrastructure. Papertrail automatically scales to meet your needs no matter how many messages you generate. Log from services, applications, and devices without worrying about storage planning. Simply send your logs to Papertrail, and we'll take care of the rest.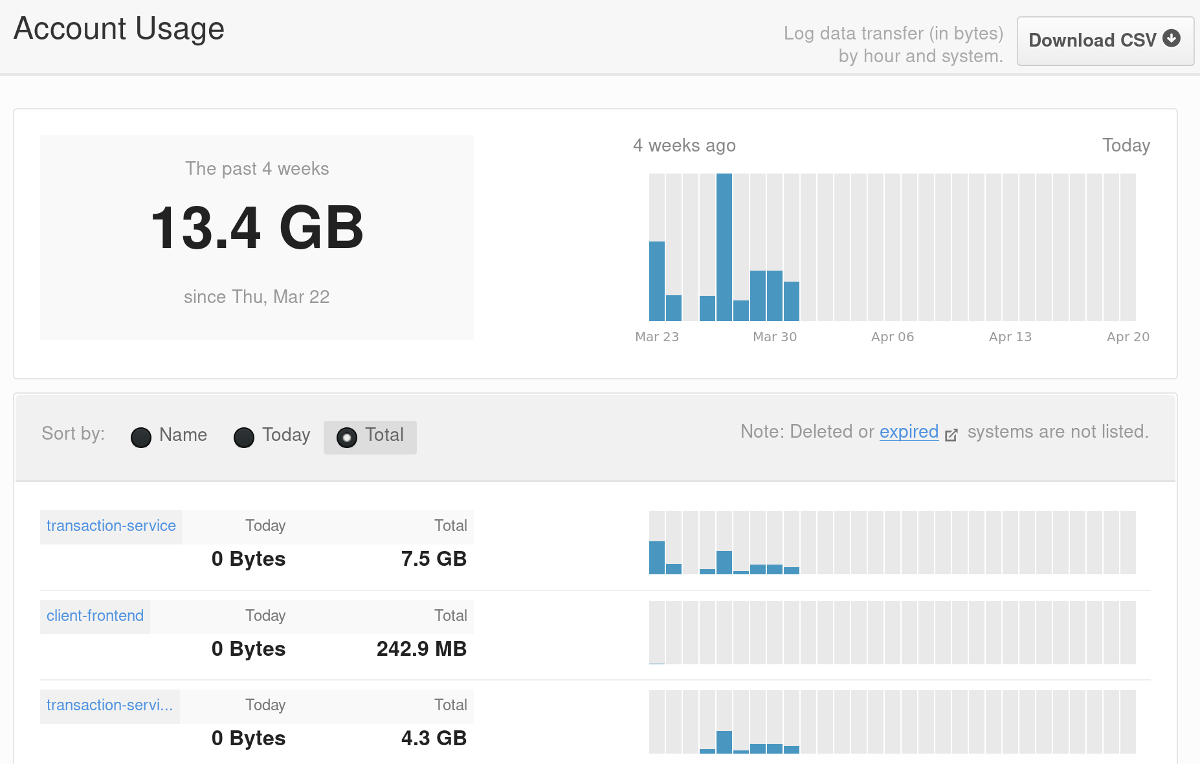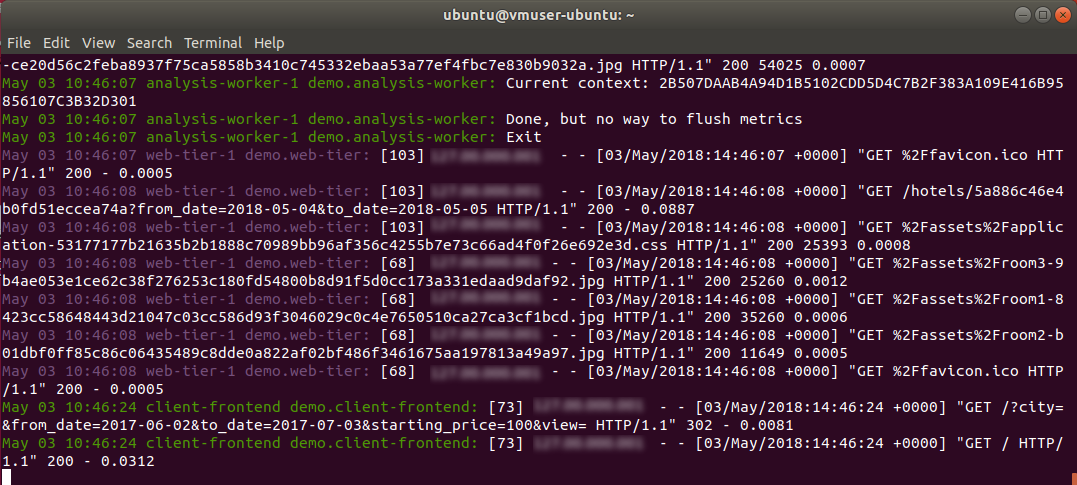 Powerful tools and integrations
Take advantage of built-in tools to better manage your logs. The Papertrail Event Viewer lets you view, tail, and filter all of your logs from a single user-friendly interface. Access and manage your logs programmatically using the CLI client and HTTP API. Integrate with Slack, HipChat, AppOptics, New Relic, and over a dozen other providers for notifications, graphs, and other services.
Papertrail LaaS

Logging as a Service (LaaS) is an all-in-one cloud-based solution for collecting, analyzing, and storing log data.