Standard logging solutions may not translate to Azure
Frustration-free logging for Azure
Aggregate VM, application, and resource logs

Collect all of your Azure logs in one location—even across resource groups

Tail and search in real time

Quickly search hours of Azure logs typically in under a minute

Log velocity analytics

Troubleshoot a spike in the last 10 minutes or spot trends over time, with a comprehensive Azure log analytics tool.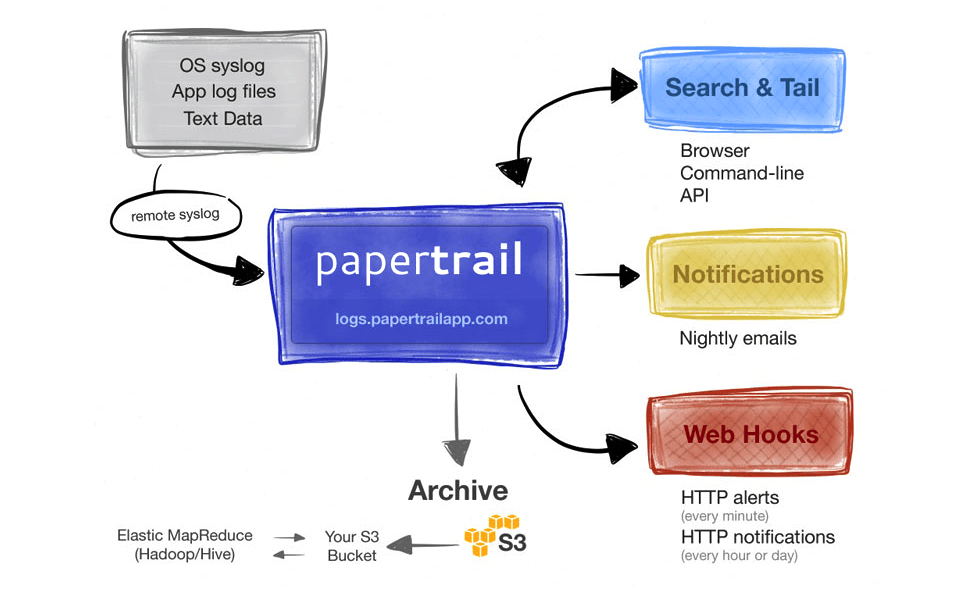 Here's how Papertrail helps...
Azure log aggregation for all applications and resources
Aggregate logs from all of your application resources. Troubleshoot application errors, diagnose operational issues, detect anomalies, and trace problems. Use the Papertrail™ Event Viewer to visualize your logs and identify trends and patterns. Easily integrate your Azure logs with third-party services including Slack, PagerDuty, and Redshift for instant alerts.
Tail and search in real time
View, search, and tail live log data from your Azure apps. High performance log tailing with intuitive controls allows you to pause, search, scroll, and click on log elements such as IP address, UUIDS, user IDs, and more. A powerful search allows you to search across existing Azure logs as new logs appear in real time, which is great for trying to reproduce and perform analysis on Azure problems. Save searches without leaving the event viewer to streamline future debugging.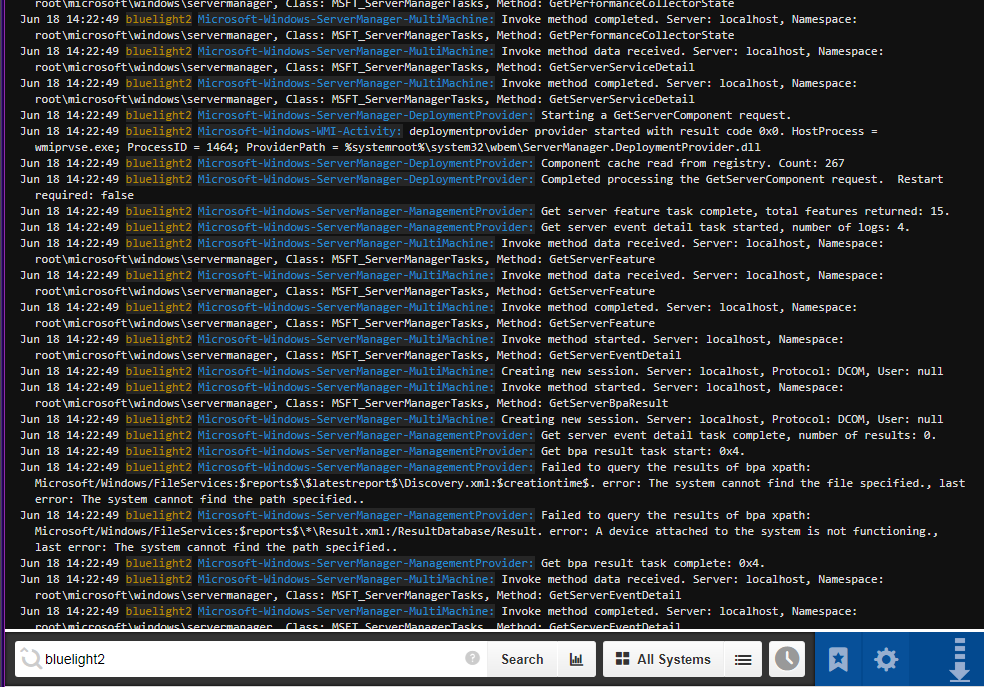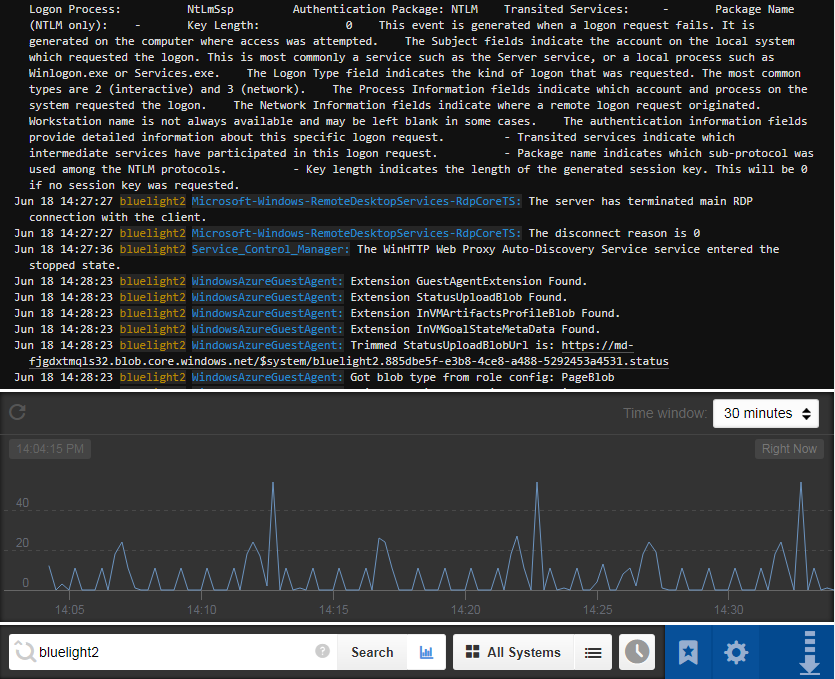 Log velocity analytics
Visually explore log data to identify trends faster, streamline troubleshooting, and catch issues before they go critical. Use log velocity analytics for Azure logging to visualize the error flow at a particular point in time. Click on a point in the graph and instantly jump to those events.